Professional Development
YoungArts offers professional development programs, skills-building workshops, artist residencies and cultural partnerships to help artists advance their careers and their professional networks.
Up Next Series
From intimate, discipline-specific panel discussions with industry leaders, to interactive workshops across artistic disciplines, the Up Next professional development series is designed to help advance the careers of artists through skills building and mentorship.
Up Next Focus – Up Next Focus are intimate, discipline-specific opportunities for YoungArts award winners to speak with working artists and industry leaders. Held both virtually and in-person, these sessions allow YoungArts artists to connect with professionals in the field, and receive insight into successfully navigating a career path in the arts. 
Up Next Skills – Up Next Skills helps prepare YoungArts award winners for a long-term career in the arts through a series of virtual skills-building workshops covering topics such as fundraising, grant-writing, budget management and financial wellness, contract negotiation, branding and more.
Mentorship: Emerging Professional Artists
YoungArts' mentorship program for emerging professional artists aims to provide award winners in the early stages of their professional careers with mentors who will provide advice and guidance in their chosen field and within the broader arts ecology. Utilizing YoungArts' vast artistic network, five mentors have been identified, and each has committed to select a mentee from the applicant pool for whom they will provide mentorship through monthly meetings over a period of six months (December 2021 to May 2022). This opportunity is for BIPOC identifying artists.
Sundance Ignite
Every year five YoungArts filmmakers under the age of 25 are invited through an open-call process on YoungArts Post to attend the Sundance Film Festival and participate in the Ignite program of activities during the second weekend of the festival. YoungArts award winners attend panels and workshops with other young filmmakers, meet with established professionals and view films debuting at the prestigious festival.
Miami Film Festival Curatorial Residency
Every year the YoungArts Miami Film Festival Curatorial Residency program offers two levels of participation for YoungArts award winners. In the first stage, five artists are selected through open call on YoungArts Post to serve as curatorial trainees, screening and reviewing films for potential selection for Miami Film Festival. If recommended films are selected, the trainee may have the opportunity to introduce the film at the festival. All participating filmmakers receive personal, critical feedback from Miami Film Festival's Executive Director & Co-Director of Programming Jaie Laplante.
In the second stage, one YoungArts award winner who shows outstanding promise as a curatorial trainee is offered a paid position with the festival as a Program Consultant to the Screening Committee, which includes viewing, recommending and securing feature films for the Festival. All participating filmmakers receive personal, critical feedback from Miami Film Festival's Executive Director & Co-Director of Programming Jaie Laplante.
Are you a current or past award winner? Visit YoungArts Post to access artist opportunities.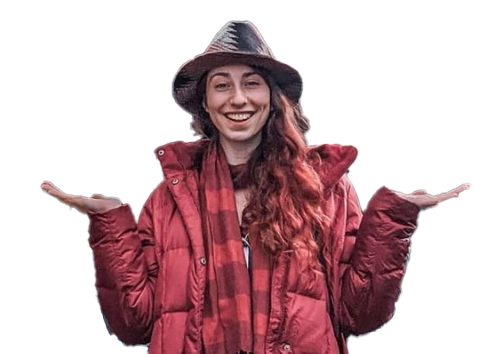 My gratitude for YoungArts is immense. Sundance was life changing and soul expanding. The Up Next program deepened my transformation even further."
— Kira Bursky (2014 Film)