Professional Development
YoungArts offers professional development programs, skills-building workshops, artist residencies and cultural partnerships to help artists advance their careers and their professional networks.
Up Next Series
From intimate, discipline-specific panel discussions with industry leaders, to interactive workshops across artistic disciplines, the Up Next professional development series is designed to help advance the careers of artists through skills building and mentorship. 
Up Next Focus – Hosted on YoungArts Post, Up Next Focus is a video library of intimate, discipline-specific industry events designed for YoungArts award winners to intersect with industry professionals who can advise and advance careers in their fields. These recorded sessions allow for award winners to watch and learn from conversations between industry professionals and early-to-mid-career artists. 
Up Next Skills – Up Next Skills helps prepare YoungArts award winners for a long-term career in the arts through a series of virtual skills-building workshops covering topics such as fundraising, grant-writing, budget management and financial wellness, contract negotiation and more. YoungArts has partnered with Eyebeam, Minerva Financial Arts, and Springboard for the Arts to offer virtual classes this season.  
Sundance Ignite
YoungArts at Sundance Ignite provides the opportunity for five YoungArts award winners under the age of 25 to attend the Sundance Film Festival and participate in the Ignite program of activities during the second weekend of the festival. YoungArts award winners attend panels and workshops with other young filmmakers, meet with established filmmakers and view films debuting at the prestigious festival.
Miami Film Festival Curatorial Residency
YoungArts partners with Miami-Dade College's Miami Film Festival to offer two levels of curatorial mentorship for YoungArts award winners. In the first stage, five artists are selected through open call to serve as curatorial pre-screeners, screening and reviewing films for potential selection for the festival. If recommended films are selected, the trainee may have the opportunity to introduce the film at the festival. 
In the second stage, two YoungArts award winners who show outstanding promise as curatorial trainees are offered paid positions with the festival as Apprentices to the Screening Committee, which includes viewing, recommending and securing feature films for the Festival. All participating filmmakers in both stages of the program receive personal, critical feedback from Miami Film Festival's Director Lauren Cohen. 
Mentorship: Emerging Professional Artists
YoungArts' mentorship program for emerging professional artists aims to provide award winners in the early stages of their professional careers with mentors who will provide advice and guidance in their chosen field and within the broader arts ecology. Utilizing YoungArts' vast artistic network, five mentors are identified, and each commit to select a mentee from the applicant pool for whom they will provide mentorship through monthly meetings over a period of six months. This opportunity is currently reserved for BIPOC identifying artists.
National Performance Network Conference
Cultivating long-term relationships and collaborations, NPN's Annual Conference is a dynamic forum for artists, arts leaders, activists, organizers, funders and colleagues. As part of the YoungArts Artist Fellows, fellows are invited to attend the NPN Conference and have the opportunity to briefly present their work.  
Americans for the Arts National Arts Policy Roundtable
An initiative of Americans for the Arts, the National Arts Policy Roundtable convenes a select group of artists, philanthropists, and thought leaders annually in lively dialogues that explores how we can create a more vibrant role for arts and culture in 21st century American society. Each year, two recent YoungArts award winners are invited to join the roundtable discussion and perform their work during the conference.  
Louis Armstrong House Museum
YoungArts has partnered with Louis Armstrong House Museum to produce a series of instructional videos that analyze the role of art in the fight for racial justice throughout American history. Highlighting YoungArts award winners and using the digitized Armstrong Archives, teaching artists encourage viewers to consider the world through a different lens and to create new works. 
Are you a current or past award winner? Visit YoungArts Post to access artist opportunities.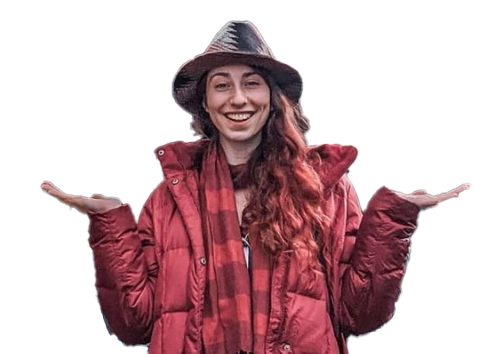 My gratitude for YoungArts is immense. Sundance was life changing and soul expanding. The Up Next program deepened my transformation even further."
— Kira Bursky (2014 Film)