Grants & Awards
YoungArts provides award winners with grants, awards, creative and emergency microgrants, and unrestricted funding throughout their artistic careers.
All YoungArts award winners receive cash prizes between $100 and $10,000. The YoungArts award competition is open to artists (1) between the ages of 15–18 or in high school grades 10–12 (2) that are United States citizens, permanent residents or are legally able to receive taxable income in the United States (3) that demonstrate excellence in Classical Music, Dance, Design Arts, Film, Jazz, Photography, Theater, Visual Arts, Voice or Writing. 
Learn more about how to apply to YoungArts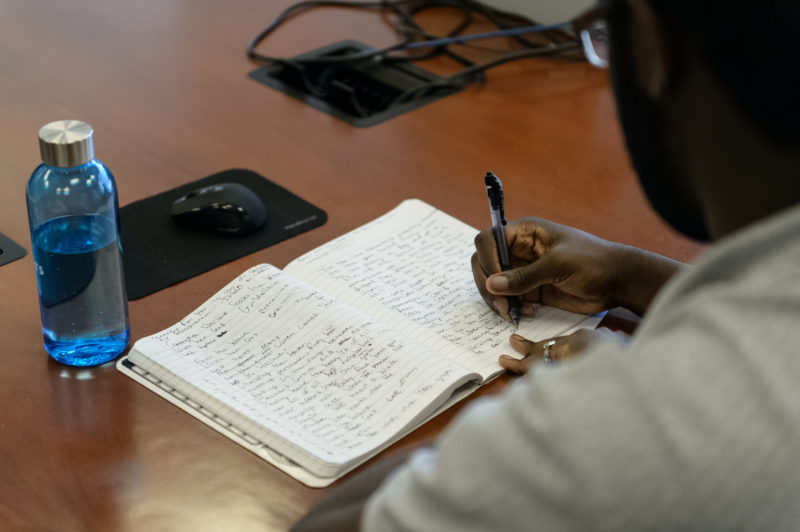 YoungArts' Microgrants program was established in November of 2018 to support the professional development and artistic needs of YoungArts' past award winners through small monetary awards.
Learn more about Microgrants
Gordon Parks Foundation
The Gordon Parks Foundation annually grants a $7,500 unrestricted cash award to one recent YoungArts award winner who represents the depth, breadth and integrity of Gordon Parks' work. The winner is invited to the annual Gordon Parks Foundation awards ceremony and dinner in New York City. Recent recipients include J. Amir Robinson (2022 Photography), Emmanuel Michael (2020 Jazz), Destiny Moore (2020 Visual Arts), Mosab Hamid (2020 Theater & Writing) and Amanda Gorman (2015, 2016 Writing).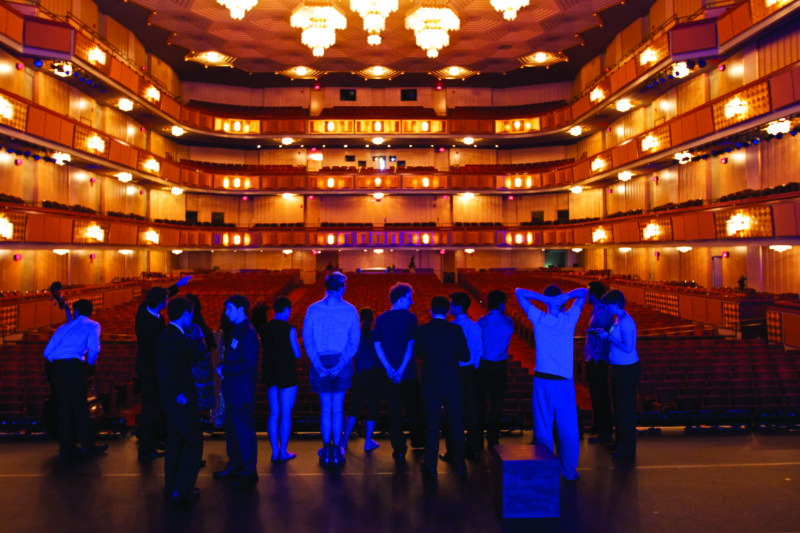 The Ashley Longshore Excellence in the Arts Award
The Ashley Longshore Excellence in the Arts Award is a $25,000 unrestricted award supported by artist Ashley Longshore that deepens and expands support for artists in the disciplines of photography, musical theater and visual arts. In addition to the cash award, artists have the opportunity to benefit from further mentorship, continuing education that can influence the trajectory of their careers.
In its inaugural year, the award was granted to actor and vocalist Blaine Krauss (2010 Theater & U.S. Presidential Scholar in the Arts), honoring the vibrant memory of Patrick B. Hale, an interdisciplinary artist in musical theater and visual arts. In the second and third years, the award will be granted respectively to a past YoungArts winner in Photography, in memory of photographer Alix Edmonson Martinez, and to a past YoungArts winner in Visual Arts. To be considered for the award, all candidates must be 25 years or older and exemplify the traits of artistic rigor, excellence, a love of their craft, and demonstrate an active interest in furthering the arts in their community.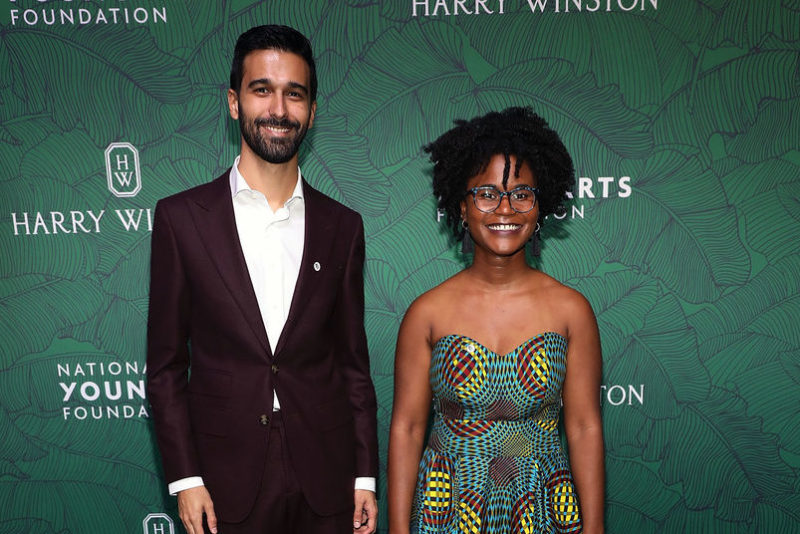 YoungArts Jorge M. Pérez Award
Since 2018, the YoungArts Jorge M. Pérez Award, funded by The Jorge M. Pérez Family Foundation, has been providing a YoungArts Visual Arts award winner who has succeeded in strengthening their community through artistic endeavors with a $25,000 unrestricted award. Applicants aged 25 and over are invited to submit materials through open call on YoungArts Post. Selections are made by the Jorge M. Pérez Family Foundation. Recent recipients include Juan Jose Cielo (2015 Visual Arts), Malaika Temba (2014 Visual Arts), Ilana Harris-Babou (2009 Visual Arts) and Mateo Nava (2013 Visual Arts & U.S. Presidential Scholar in the Arts).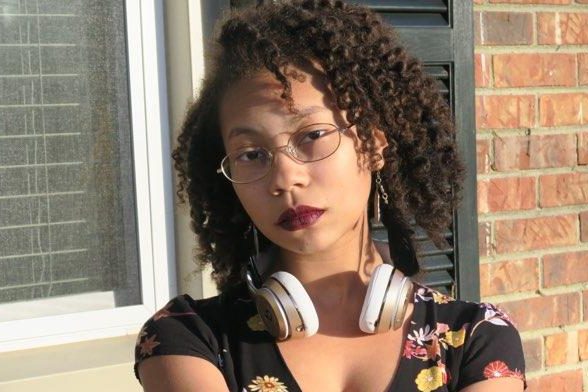 YoungArts Lin Arison Excellence in Writing Award
The YoungArts Lin Arison Excellence in Writing Award is a $50,000 scholarship given to a YoungArts award winner. Introduced in 2018, this scholarship is awarded annually to a Finalist in Writing who is currently a senior in high school. Awardees are selected based on merit by the Writing panel; and recipients may apply the financial award against the cost of tuition, room and board to attend an accredited school of their choice. Recent recipients include Stella Lei (2022 Writing), Alora Young (2021 Writing) and Isabella Cho (2020 Writing).
National Reviewers
We regularly employ a diverse group of professional artists with an established practice in their field to review submissions of work. With dozens of open calls for YoungArts award winners as well as our annual competition for high school students taking place each year, reviewers are tasked with evaluating applications, including assessing artistic excellence, funding potential, and technical expertise, based on the needs and guidelines of each specific program. View the current list of National Reviewers.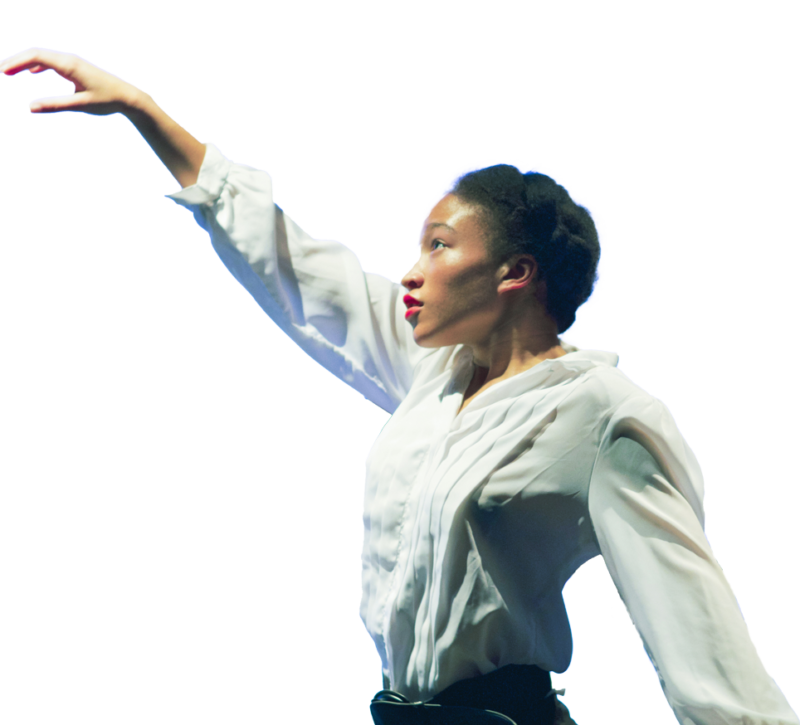 I cannot understate the importance of having the capital (financial, social, etc.) to produce art, take risks, and realize performances that I've been sitting with for over a year."
— Asia Stewart (2014 Theater)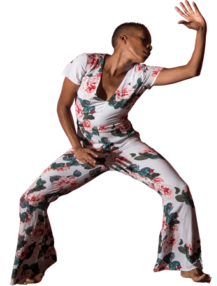 Because of YoungArts, I was able to open my first bank account. That started my dance life. That started my independence."
— Yusha-Marie Sorzano (2000 Dance)