Voice
Voice encompasses classical, jazz, popular voice and singer-songwriter. Strong auditions should demonstrate a mastery of technique, the ability to connect to material with a unique personal style, and have the ability to convey the ideas, themes, and narrative of each song.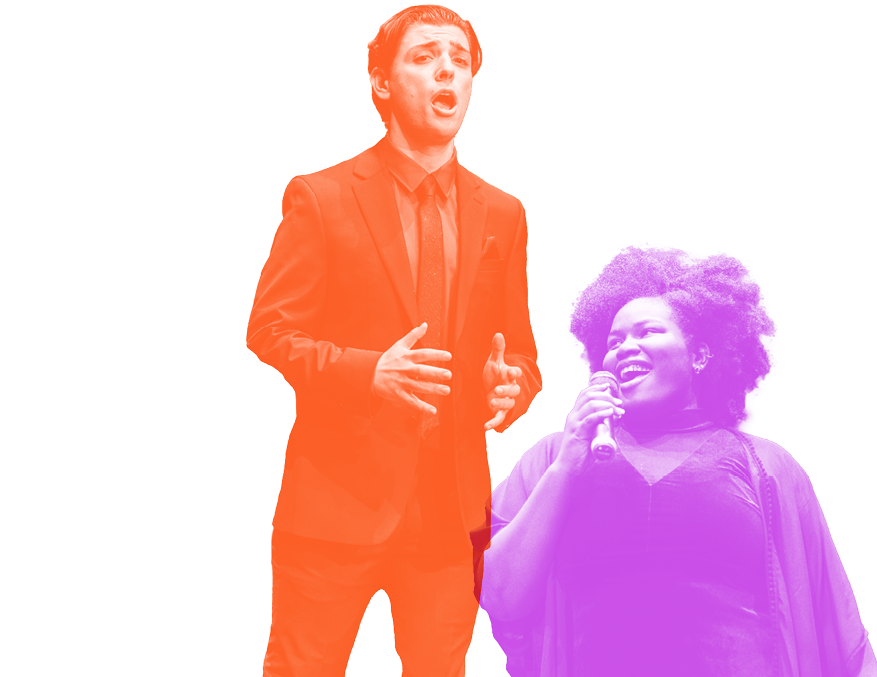 Are you a vocalist who is 15–18 years old or in grades 10–12?
The 2023 YoungArts application opens June 7, 2022.
To be eligible, you must be able to answer "Yes" to these statements:
I am either a citizen of the United States, a permanent resident/green card recipient, or I can demonstrate that I am legally able to receive taxable income in the United States.  

I am in grades 10–12 or 15–18 years of age on December 1 of the year I am applying. 

If I'm selected as a Finalist, this would be my first time attending National YoungArts Week.
All the requirements for the 2023 competition are listed in the downloadable PDFs.
What YoungArts delivered blew any and all expectations out of my mind. The opportunities, the connections, all of the things that YoungArts has to offer as an organization and as a home for artists is something that could truly be impossible without it."
— Anthony Josep (2020 Voice)