Voice
Voice encompasses classical, jazz, popular voice and singer-songwriter. Strong auditions should demonstrate a mastery of technique, the ability to connect to material with a unique personal style, and have the ability to convey the ideas, themes, and narrative of each song.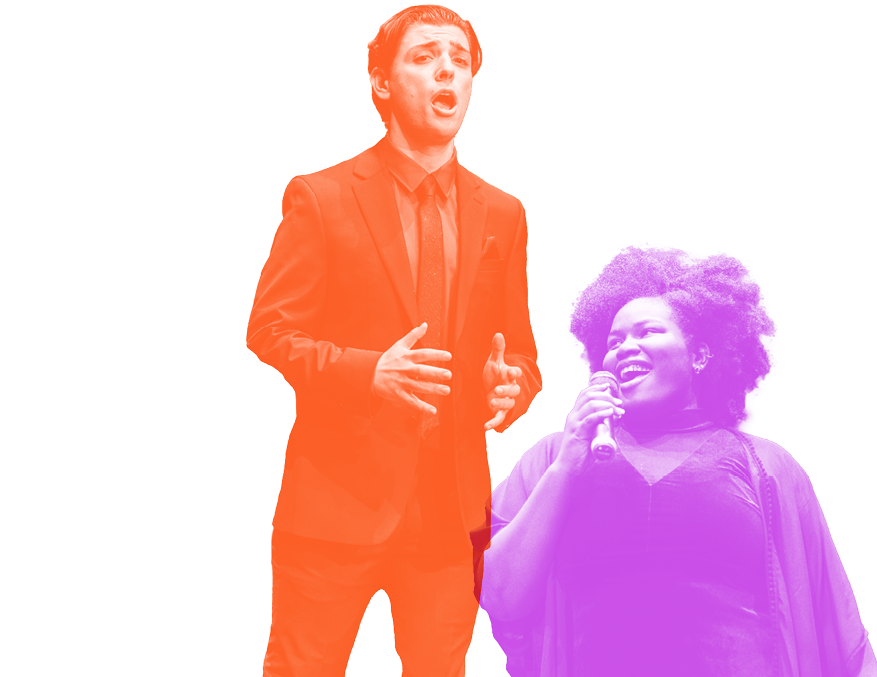 Are you a vocalist who is 15–18 years old or in grades 10–12?
The 2022 application is open June 22-October 15, 2021.
To be eligible, you must be able to answer "Yes" to these statements:
I am either a citizen of the United States, a permanent resident/green card recipient, or I can demonstrate that I am legally able to receive taxable income in the United States.  

I am in grades 10–12 or 15–18 years of age on December 1 of the year I am applying. 

If I'm selected as a Finalist, this would be my first time attending National YoungArts Week.
All the requirements for the 2022 competition are listed in the downloadable PDFs.
Ask a question – artist to artist
Want to know more about the YoungArts community and pursuing a career in the arts? Complete the following form and you'll get insight from a previous YoungArts award winner about YoungArts programs, pursuing a career in the arts, the benefits of applying and your artistic discipline. You will receive a response via email.
For questions about the application process, requirements and eligibility, please check out our FAQs or email [email protected].
What YoungArts delivered blew any and all expectations out of my mind. The opportunities, the connections, all of the things that YoungArts has to offer as an organization and as a home for artists is something that could truly be impossible without it."
— Anthony Josep (2020 Voice)